Yesterday we walked for miles around the city, starting from the touristy but quaint, The Rocks and Circular Quay. This is where the cruise ships on steroids dock and passengers enter old Sydney, where there are endless old alleyways and beautiful historic buildings. Lots of high-end designer shopping and niche stores.
We finally arrived at the Sydney Opera House and it's size alone is so imposing and the architecture, stunning, no wonder it is the iconic landmark that it is. In the surrounding area, you are also consumed by the harbor and bridge views with a variety of boats and yachts sailing by. From there we entered the Royal Botanic Gardens, 30 hectares of endless beauty.
Next up was Hyde Park where we ate Chinese on George St. to end an exhausting but adventurous day.
Along the way, if you're lucky, when it's trash night, you can find some really cool and usable stuff on the sidewalk. Sidewalk finds are fast becoming one of my favorite hobbies around here! It's amazing what people will throw away. I found several wicker baskets as well as some kitchen items that were in perfect condition.
Random - A friend here is called a "mate," probably one of the most well-known affections of Australians and you hear it all the time!
Jim posing as The Convict at The Rocks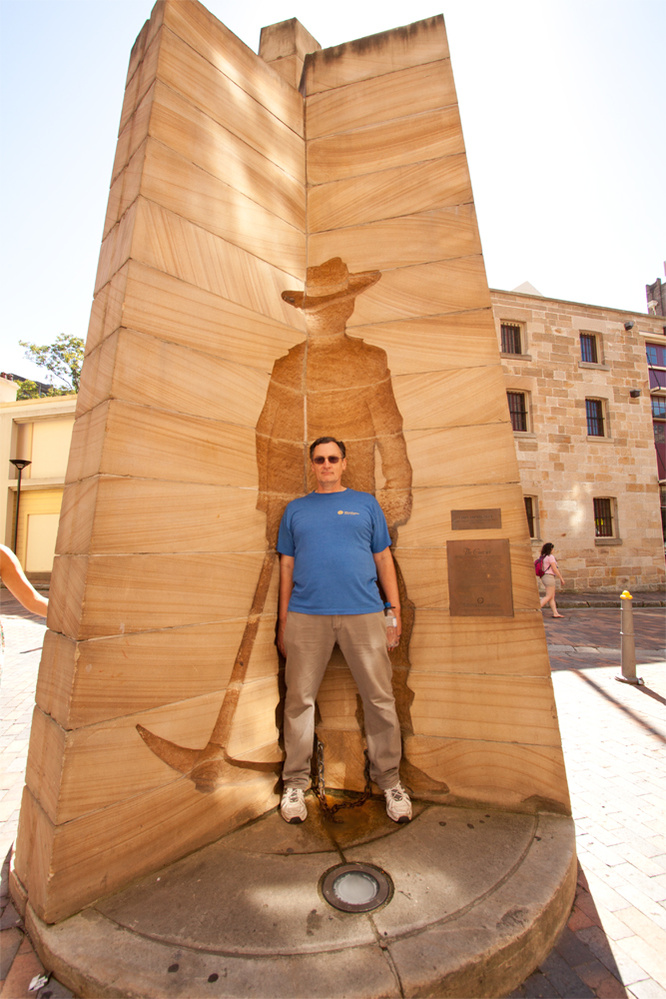 Aborigines greet tourists at the cruise ship and ferry dock in Circular Quay
Circular Quay
Me in front of the Opera house
Royal Botanic Gardens
The iconic fig trees around Sydney and Australia in general and spectacular beyond words….
For scale, look how tiny Jim looks next to this tree
Hyde Park, St. Mary's Church in the background, Indian wedding party in the foreground
Glimpse of an eel in the botanic garden pond