Photos from Anzac Day - a really important holiday to Aussie's and New Zealanders. It is a national day of remembrance for them commemorating all Australians and New Zealanders "who served and died in all wars, conflicts, and peacekeeping operations." It is observed on 25 April each year, originally honouring members of the Australian and New Zealand Army Corps (ANZAC) who served in the Gallipoli Campaign, their first engagement in the Great War (1914–1918). Very much like the U.S. Memorial or Veterans Day holidays.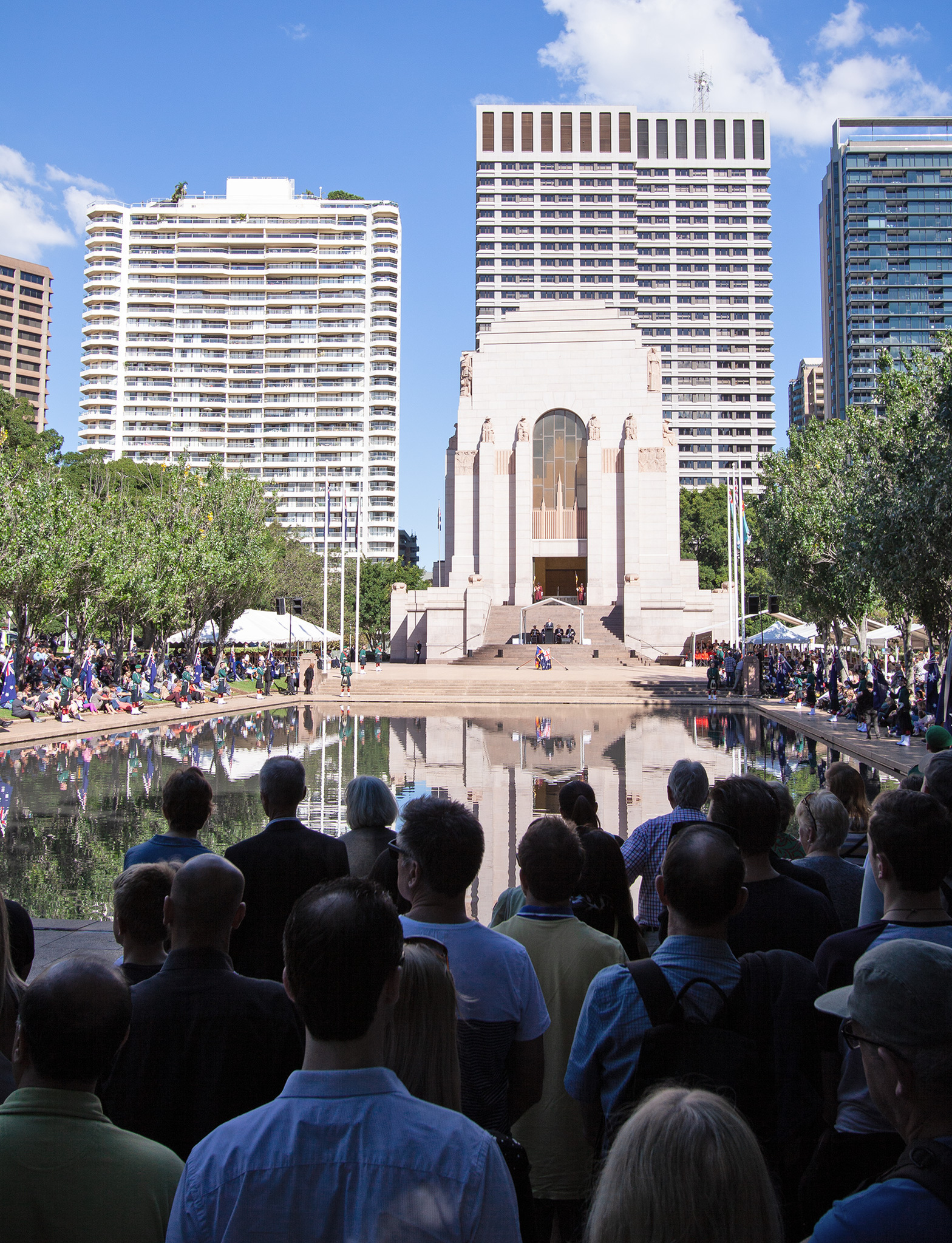 The ANZAC Day March begins at the intersection of Martin Place and Elizabeth Street. It travels down Elizabeth Street and finishes at the end of Hyde Park at Liverpool Street. At the conclusion of the parade a commemoration service is held next to The Pool of Remembrance at the ANZAC War Memorial in Hyde Park South.
Hyde Park is Australia's oldest park, divided by Park Street, the southern section contains the ANZAC Memorial building and pool of reflection while the northern section features the iconic Archibald Fountain and various gardens. It is a must-see if you ever visit Sydney. So beautiful and grand. The park contains around 580 mature exotic and native trees including the historic central avenue seen here of Hill's Figs which line the central pedestrian avenue leading to the fountain and St. Mary's Cathedral.
Heading North up this grand walkway takes you to the Archibald Fountain and St. Mary's Cathedral, the awe-inspiring architectural wonder of Sydney. Like many structures here it is constructed of local sandstone in the 'Gothic Revival' style like the great medieval cathedrals of Europe. Started in 1866 and completed in 1928, it stretches 107 metres in length with the central tower rising to 46 metres. The spires were built in 2000, soaring to 75 metres. The cathedral continues to play a vital part of the spiritual and cultural life of the city and all of Australia.
And what would an Australian scene be without their unique wildlife…. even this giant White-Tailed spider enjoys the peaceful surroundings of Hyde park and St. Mary's. ;-)
A humbling experience to see this impressive structure, no matter your spiritual beliefs.
Martin Place, the heart of the city.
I have no idea what game they were playing but they sure where enjoying themselves!